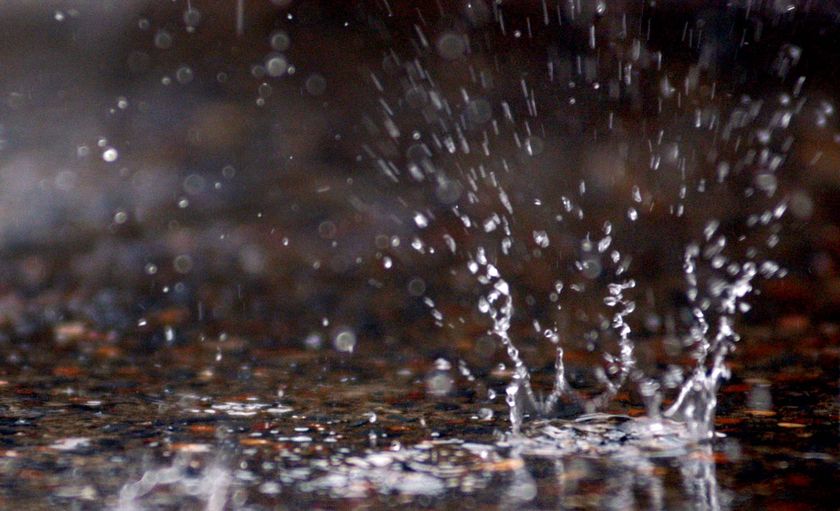 I am one of the few people who loves the rain. I'm in love with the rain so much - especially when it pours so hard. It really doesn't matter if what I'm wearing would get wet. I just enjoy it so much that I really don't care about the wet look the rain would give me.
And so earlier today it happened. I was supposed to join ser and his friends to buy their book at Cubao. We agreed to meet 5PM. All of a sudden there came darkness, thunder, lightning and the best part: heavy rain! I rode the jeep about 4:40PM. It would have been more than enough time for me to get to our meeting place if it wasn't raining. But since it was raining, you could expect heavy traffic. So as not to be late, I rode off the jeep and started walking and I got wet like REALLY wet. And I love it!
When I finally came there, my ser fetched me because his friends were like waiting for another one of their friend. It took about 30 minutes of waiting and then when they finally came, surprisingly they've decided not to go to Cubao anymore. Oh well.
So with nowhere to go to, my ser has decided to escort me to work (and this is SO sweet. nobody in my life ever has done this for me).
We were supposed to just ride the train but to my dismay, the line for the ticket is exaggeratedly long! So we took the cab instead.
Inside the cab, my bestfriend called me and then I noticed the speakers of my phone is broken! Almost destroyed my day. But when my ser touched the phone, like a miracle, it worked as good as new!
Huwaw talaga.
So to celebrate, we danced the 'Baby' dance in the tune of Justin Bieber's song Baby (This is sooo cute). :D
When we finally got to my office, it felt so bad that he has to leave so soon as I'm gonna be late for work. I was supposed to come in late for work on purpose to give him back the favor and join him for dinner or at least buy him paracetamol, but he refused. My ser didn't want me to be late. My ser flew like a bee, like ASAP.
Thinking about it, it was short-time but how often would it happen that the person you love, even though sick and hungry, would offer to escort you to office on a rainy Tuesday afternoon? What my ser did was very much appreciated, very much cherished. That added up another reason why I love the rain so much :]